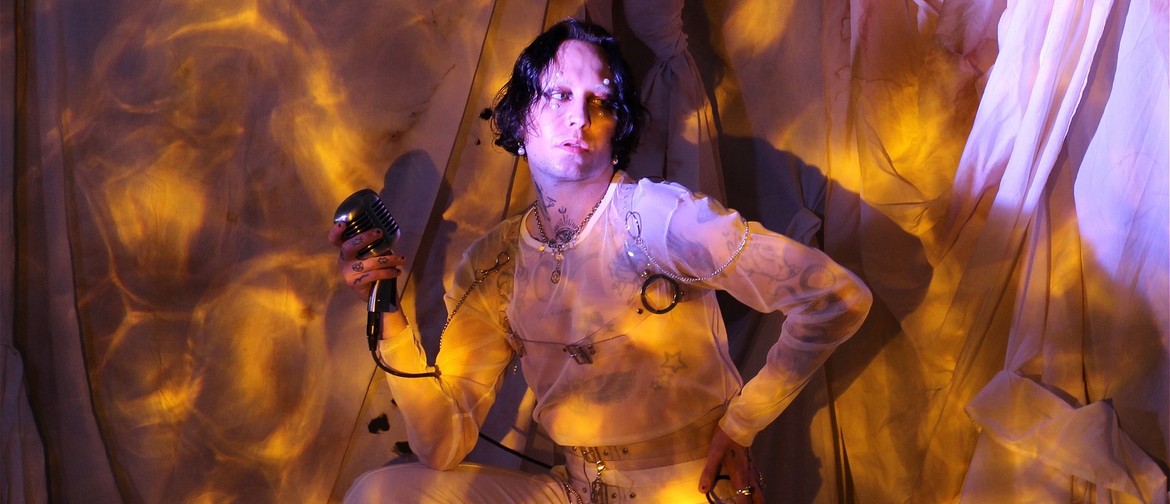 Sorry, this event's been and gone
WCB: Sigil - Digital Stream
'WCB: Sigil' is an exploration of musical spell-casting. Walking through a surreal projected landscape, we go with WCB deep into his psyche to reveal sometimes uncomfortable truths but ultimately cathartic emotions.
WCB has been described internationally as neo-soul, R&B, electronica and trip-hop, "emotional and soulful", "with a distinct moodiness", but what draws listeners to his music is a haunting assurance in his songwriting that perfectly conveys the emotional complexities of the human experience.
'WCB: Sigil' combines his love for music, visual storytelling and movement, providing a glimpse inside the world in which his music exists; giving an authentic representation into the the struggles of being queer and an artist.
"Being from the LGBTQIA+ community and creating something that is outside of the norm, I feel I can often get over-looked or disregarded," he says. "It's important to me to be able to finally bring something unique and true to myself to the stage."
WCB has performed previously at Newcastle Fringe, Melbourne Fringe, Auckland Arts Festival, NZ Pride Festival and NZ Music Month.
He premiered 'WCB: Sigil' at Newcastle Fringe, where he received an Artistic Merit Nomination.